Perfect for Commuters



Come and tour our beautiful Child Development Center in Dixon. We are 7 minutes from Vacaville and 7 minutes from Davis right next to I-80. Our Dixon center is conveniently located off of the Pitt School Road exit at 1520 North Lincoln street (near the corner of Lincoln and Russell Lane). Providing easy access for dropping-off and picking-up your child while commuting.
[SEE PURPLE TARGET ON MAP BELOW]

Millennium Child Development Center offers high quality programs targeted to the specific developmental needs of infants, toddlers, preschoolers and schoolage. At Millennium, teachers concentrate on making each child feel worthy, capable, and loved. A child's experience at Millennium is a stepping stone for a life-long joy of learning that includes feelings of empowerment and a true feeling of "family" in their classroom and school.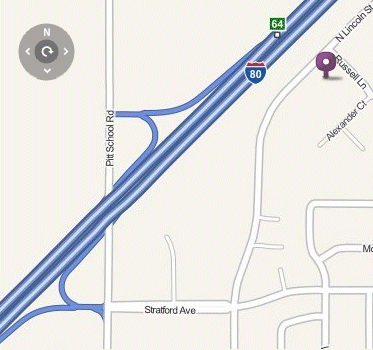 Contact Millennium Child Development Center

Dixon Location
Vicki Timms
Center Director for Dixon
1520 N. Lincoln street
Dixon, CA 95620
Phone: 707-693-6710
Fax: 707-693-6725
Email: MCDCDixon@gmail.com


Lisa Erlandsson-Ward,
Center Director
3442 Browns Valley Road
Suite 100
Vacaville, CA 95688

Ph: 707-452-0113
Fx: 707-452-0115
Email: millenniumcdc@gmail.com